A BLOG
Tuesday 14 March 2023
CHICKEN STOCK
Since this is my first blog post, I thought a simple subject would be how we start learning to cook, one of the first things we made at chefs school was chicken stock. It's the mother of all classical cooking, a pot full of simmering warmth, highly versatile and nutritious. It's economical too, easy to put together on a blustery day, rewarding us with golden sunshine in a pot. It can be used as a soup base, both for classic chicken soup or Asian-style, garnished with ginger, chilli and garlic.
Chicken stock is one of my most favourite smells, and nothing makes me feel more like an efficient multi-tasker than having a pot of stock on the go. I also love to make veggie stocks, saving up scraps from other meal prep in the fridge until I have enough to make something good. Even dried up fresh herbs can be saved and used in both cases. Resulting stocks can easily be frozen in a variety of size containers, ready to be pulled to use for gravy, soup, pasta or casseroles.
You can also freeze the raw or cooked chicken bones to make stock another day.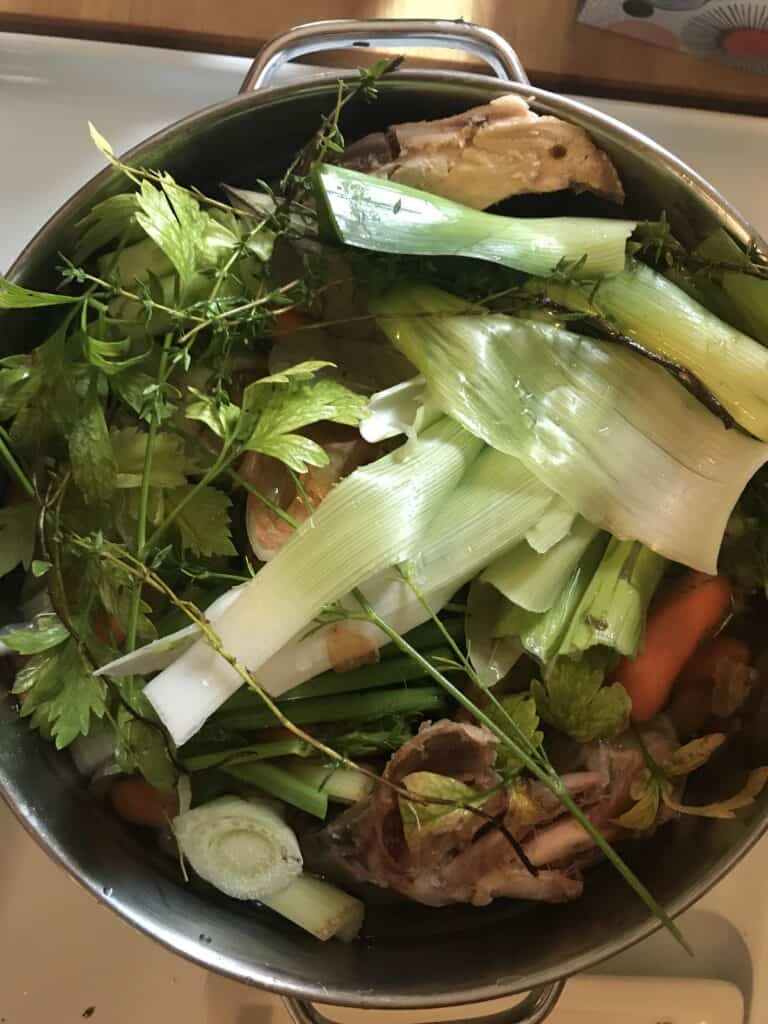 CHICKEN STOCK (one whole 5 lb chicken carcass, meat removed, fresh or cooked)
*Save the neck, any giblets, and wing tips from other birds, these can be added in for extra richness).
Cover Carcass, frozen or fresh, with cold water, just covering the carcass with approx. 1 inch of water (leave enough room in the pot for simmering, at least 3-4" from the top is a good guide, but if you know me, I fill everything to the very top and often have spills).
1 large carrot, roughly chopped
2 stalks celery, roughly chopped
1 small onion, cut in quarter and most of the skin removed
3 sprigs fresh thyme
3 sprigs fresh parsley
8 peppercorns
2 bayleaves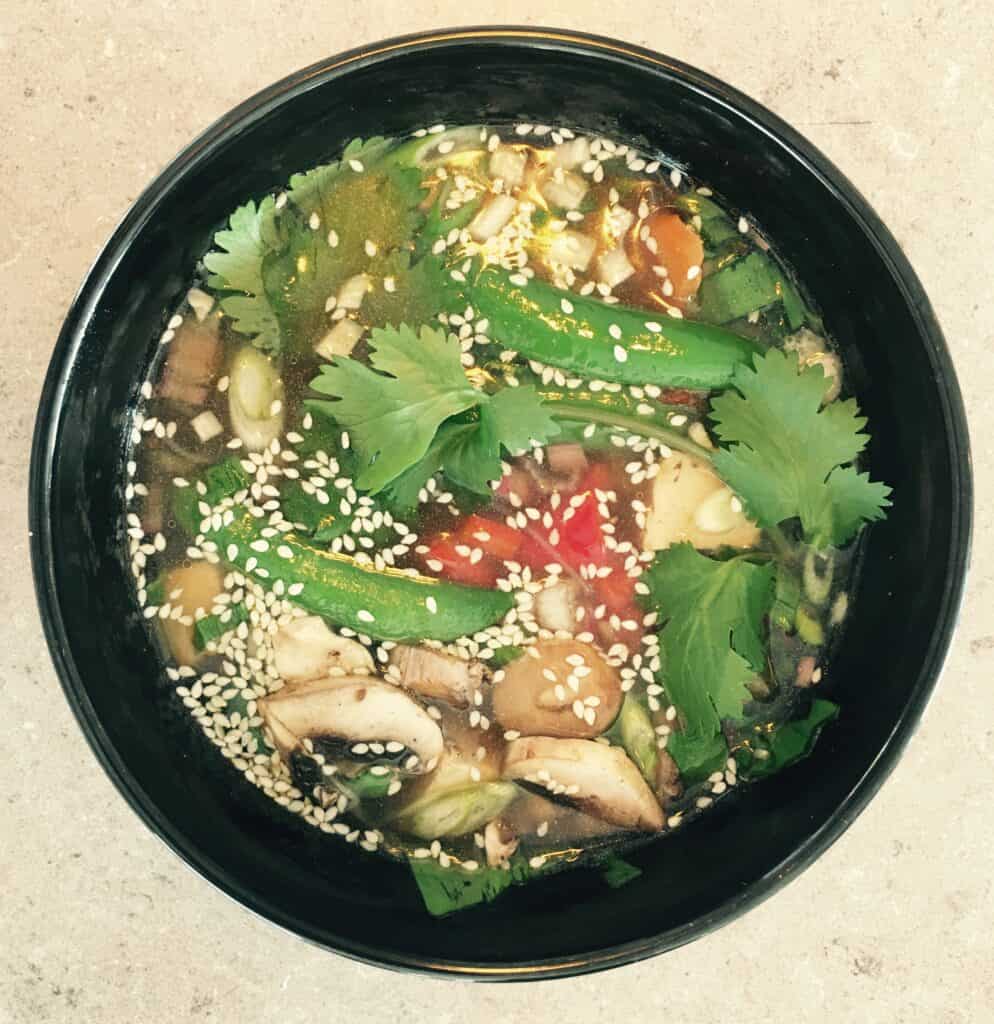 Bring slowly to a boil, skimming as any impurities rise to the surface. As soon as the stock comes to a boil, turn it down to a very slow simmer, just until you see the stock moving and light bubbles appearing. If you boil the stock too quickly, you will be left with a cloudy stock. Skim with a ladle periodically. Simmer for at least 4 hours if you can. When finished, strain hot stock through a fine mesh strainer into a clean container. At this point, once it cools at room temperature, you can divide the stock into ziplock bags or plastic containers, and always label and date them. The ziplock bags are super, also reusable, and if you take the air out, they will freeze flat, for easy storage once frozen. I like to freeze different volumes for different uses.
Enjoy!